We are a RESEARCH group of BIOPHYSICISTS merging different backgrounds physics, bioengineering, biotechnology, materials science, chemistry, biology, medicine, computer science conceiving, designing, realizing, utilizing methods and techniques to study biological systems to advance life sciences.
---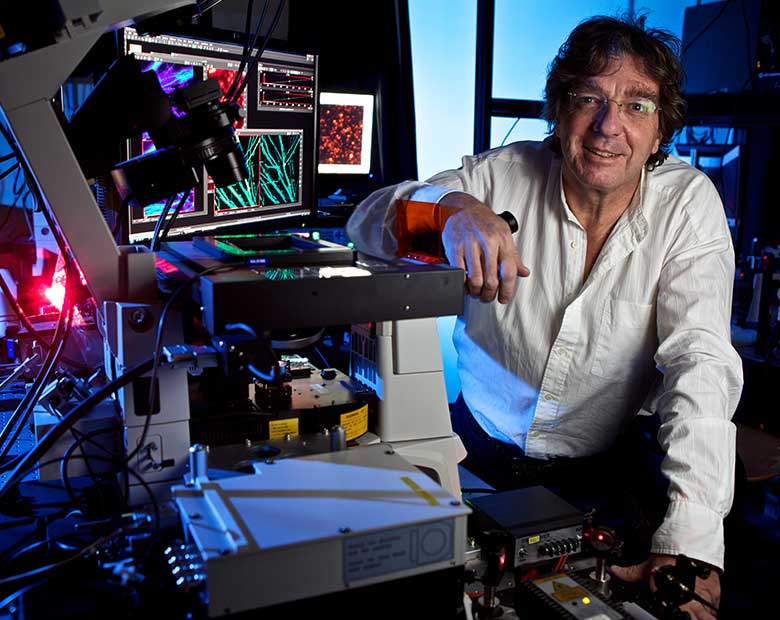 Principal investigator
Alberto Diaspro is Director of the Department of Nanophysics at the Istituto Italiano di Tecnologia (IIT), Deputy Director of IIT, Chair of the Nikon Imaging Center at IIT, Professor of Applied Physics at Department of Physics of Genoa University. He was President of OWLS, EBSA and ICO Appointed Vice President. He founded LAMBS (Laboratory for Advanced Microscopy, Bioimaging and Spectroscopy) in 2003.
AD designed and realised the 1st Italian multiphoton microscope (1999) and a hybrid artificial "nanobiorobot" (2000-2005). He directed the design and realisation of the 1st Italian nanoscopy architecture at IIT (2008). AD published more than 350 papers, 9500 citations, H=47 (source Google Scholar). He is Editor in Chief of Microscopy Research and Technique. AD is SPIE fellow, IEEE and OSA senior member. AD received the Emily M.Gray Award in 2014. Since 2016, AD is President of the Scientific Council of "Festival of Science".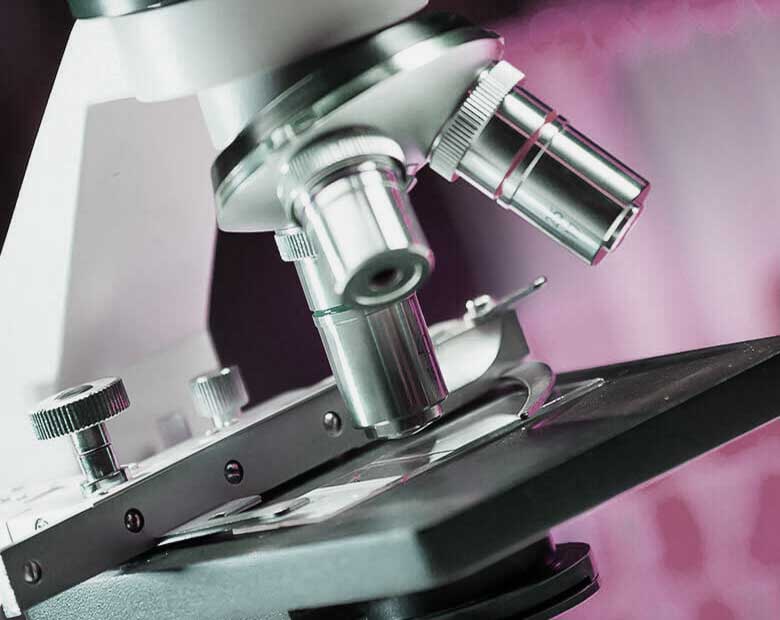 Alberto Diaspro, Amira El Merhie, Aymeric Marcel Louis Le Gratiet, Barbara Salis, Claudio Canale, Francesca Cella, Giorgio Rapallo, Giorgio Tortarolo, Giulia Zanini, Giuseppe Vicidomini, Isotta Cainero, Lauretta Galeno, Lorenzo Scipioni, Luca Lanzano, Luca Pesce, Manuela Salvatori, Marco Castello, Marco Cozzolino, Marco Scotto, Mattia Pesce, Melody Di Bona, Michela Cosentino, Michele Oneto, Paolo Bianchini, Raffaella Magrassi, Salvatore Surdo, Sami Valtteri Koho, Silvia Dante, Silvia Scalisi, Simone Pelicci, Simonluca Piazza, Takahiro Deguchi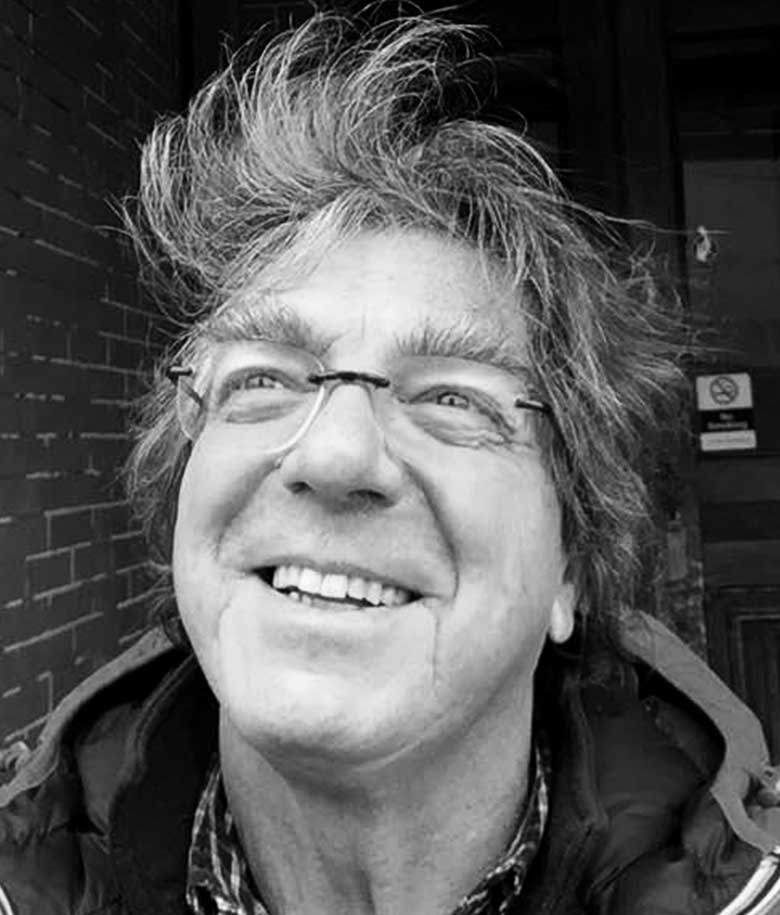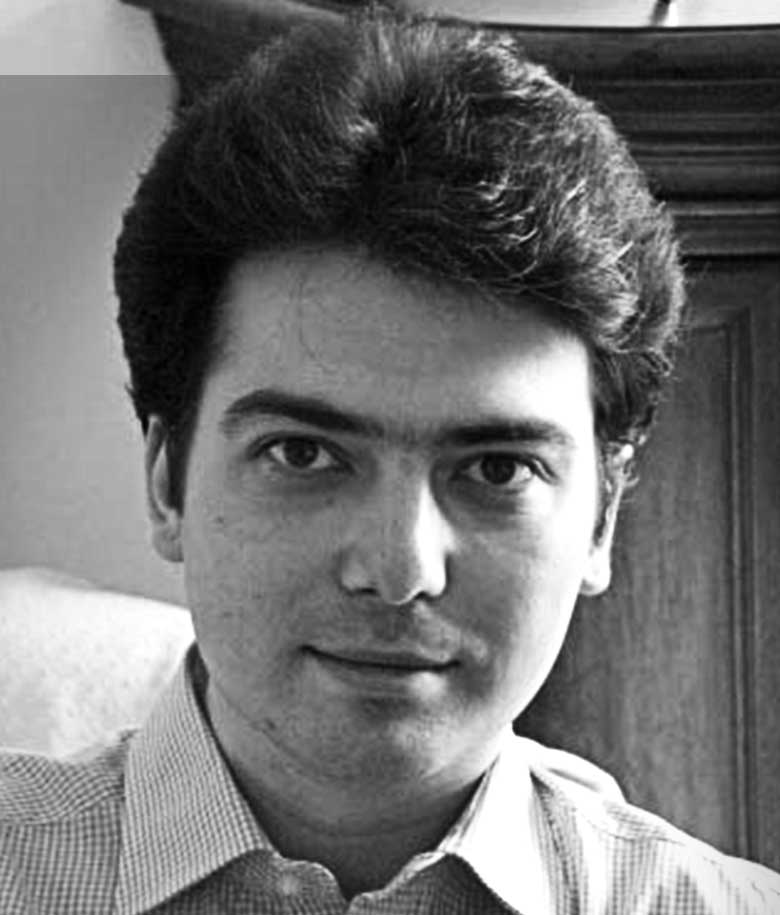 Prof.


Silke Krol

Vestibulum consectetuer pede, cursus wisi eget sapien eleifend nunc faucibus
Prof.


Davide Mazza

Vestibulum consectetuer pede, cursus wisi eget sapien eleifend nunc faucibus
Prof.


Valentina Caorsi

Vestibulum consectetuer pede, cursus wisi eget sapien eleifend nunc faucibus
Prof.


Ilaria Testa

Vestibulum consectetuer pede, cursus wisi eget sapien eleifend nunc faucibus
Prof.


Emiliano Ronzitti

Vestibulum consectetuer pede, cursus wisi eget sapien eleifend nunc faucibus
Prof.


Munish Chanana

Vestibulum consectetuer pede, cursus wisi eget sapien eleifend nunc faucibus
Prof.


Partha Pratim Mondal

Vestibulum consectetuer pede, cursus wisi eget sapien eleifend nunc faucibus
Prof.


Jenu Chacko

Vestibulum consectetuer pede, cursus wisi eget sapien eleifend nunc faucibus
Prof.


Silvia Galiani

Vestibulum consectetuer pede, cursus wisi eget sapien eleifend nunc faucibus
Prof.


Zeno Lavagnino

Vestibulum consectetuer pede, cursus wisi eget sapien eleifend nunc faucibus
Prof.


Kseniya Korobchevskaya

Vestibulum consectetuer pede, cursus wisi eget
Prof.


Chiara Peres

Vestibulum consectetuer pede, cursus wisi eget sapien eleifend nunc faucibus
Prof.


Francesca Pennachietti

Vestibulum consectetuer pede, cursus wisi eget sapien eleifend nunc faucibus
Prof.


Francesca d'Autilia

Vestibulum consectetuer pede, cursus wisi eget sapien eleifend nunc faucibus